Kenya
We are hiring AI experts and interns from selected universities at our Kenya subsidiary.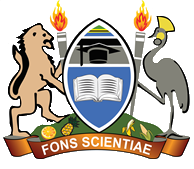 Kisii University
News: The Kisii University recently specialized in their courses on the Raspberry Pi Pico W, with Wifi on board, from Infineon Technologies AG.
Technical University of Kenya (TUK)
News: December 2023, an Intern from Nairobi will finish his remotely mentored internship on AI-assisted Edge Devices, with focus on Object Detection using Edge Impulse.
TUK News November 2023, Cyntia participated at IEEE TUK SB INNOVATION WEEK & INDUSTRY SYMPOSIUM
https://edu.ieee.org/ke-tuk
Technical University of Mombasa (TUM)
News: Students from the University of Mombasa TUM and students from the Technical University of Munich (TUM) plan to cooperate on AI-assisted edge-devices